Hardwood and Slate Serving Board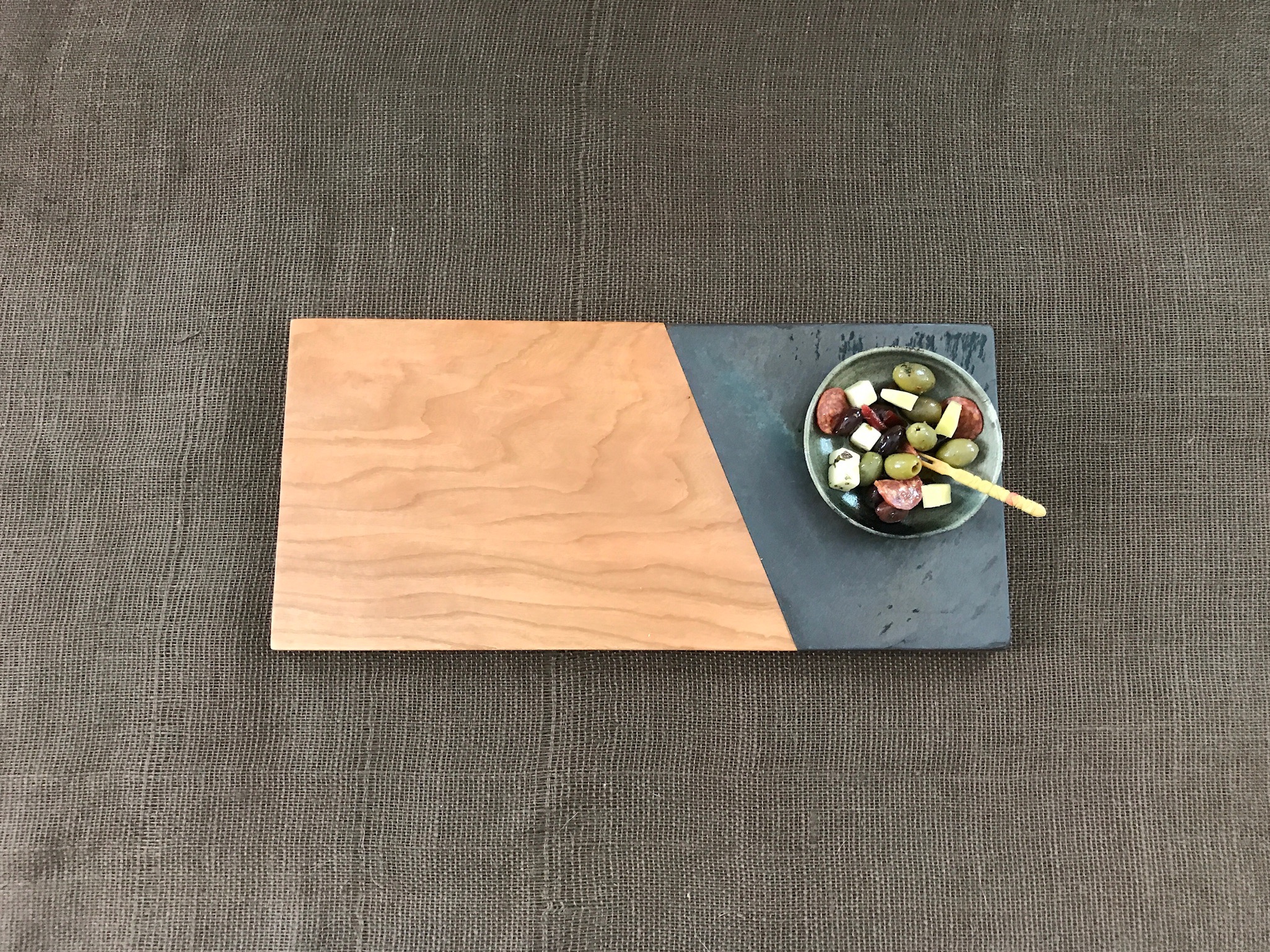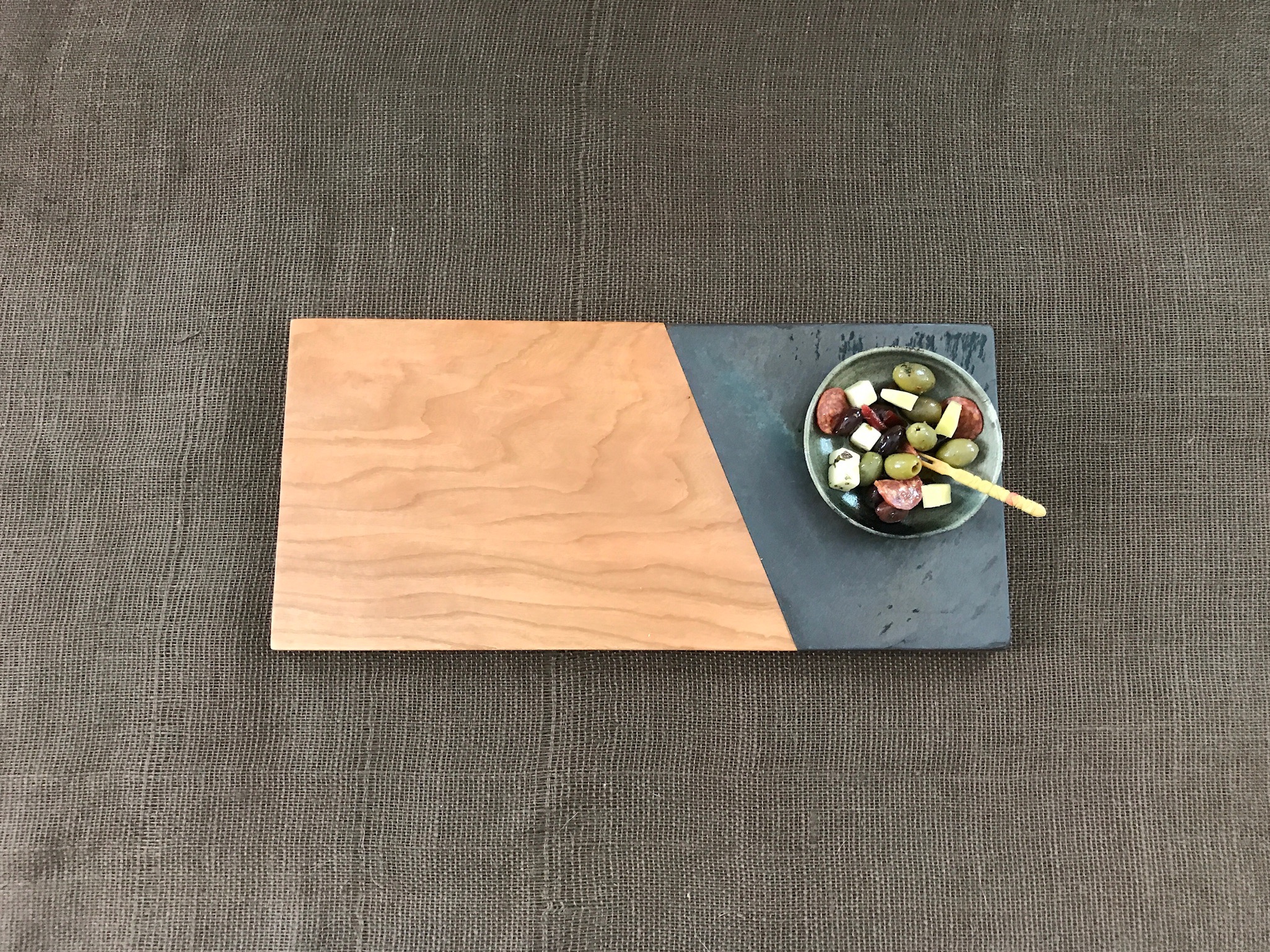 Hardwood and Slate Serving Board
These boards are made with one board construction but with less grain or figuring than our more expensive slate and wood Serving Boards. The addition of the repurposed slate allows you to comfortably serve something hot without worrying about marring your wood. We try to match the color of the slate to the wood. Finished with tung oil.
The approximate size is 10" x 22" x .75".
Email us to discuss other similar items we have in stock. They are all unique and so they differ in colors, grains, shapes, sizes, and prices. We will send you a pictures of the similar items you request.
We can help you Create Handcrafted Furniture and Accessories as well.
Find Out How?