Hardwood Serving Boards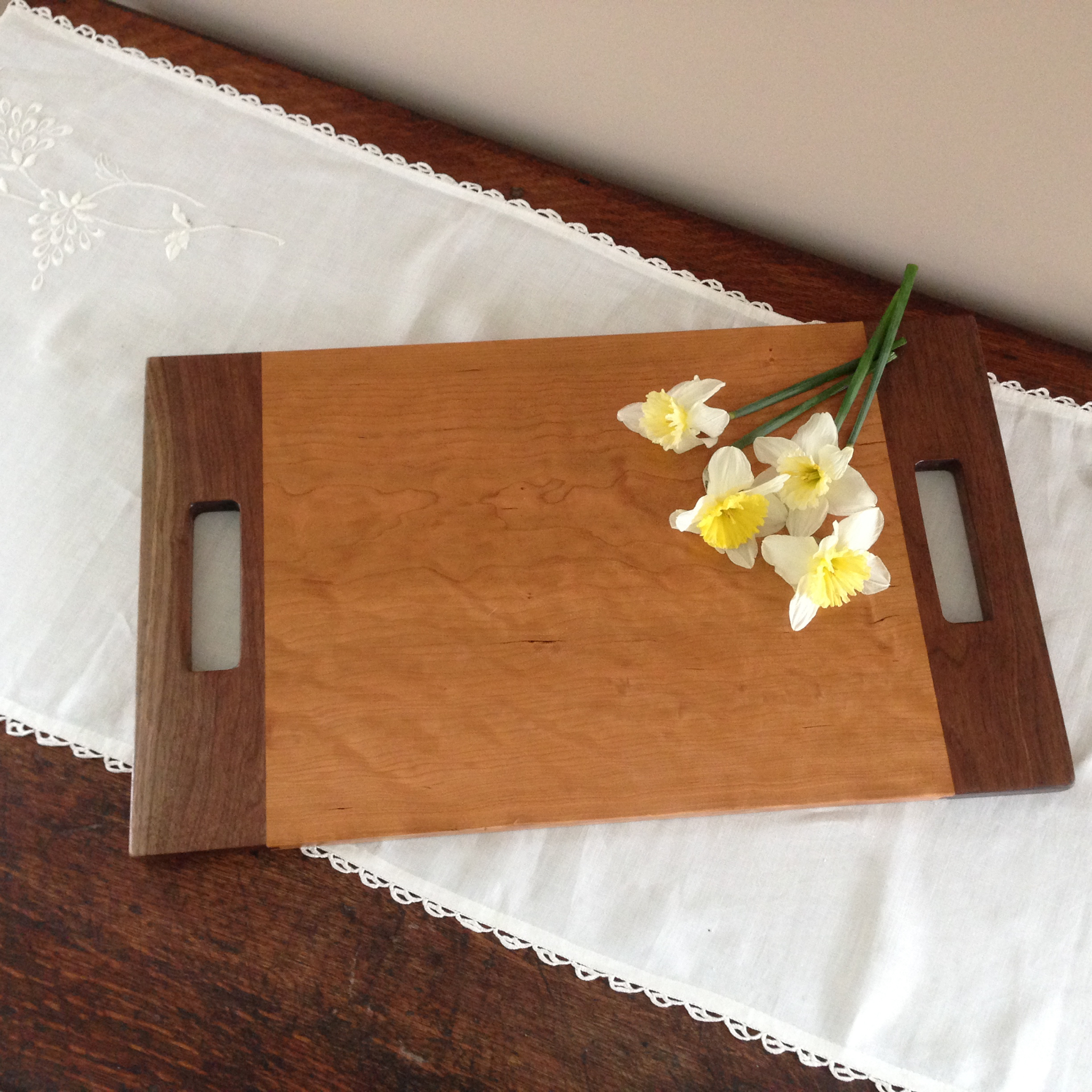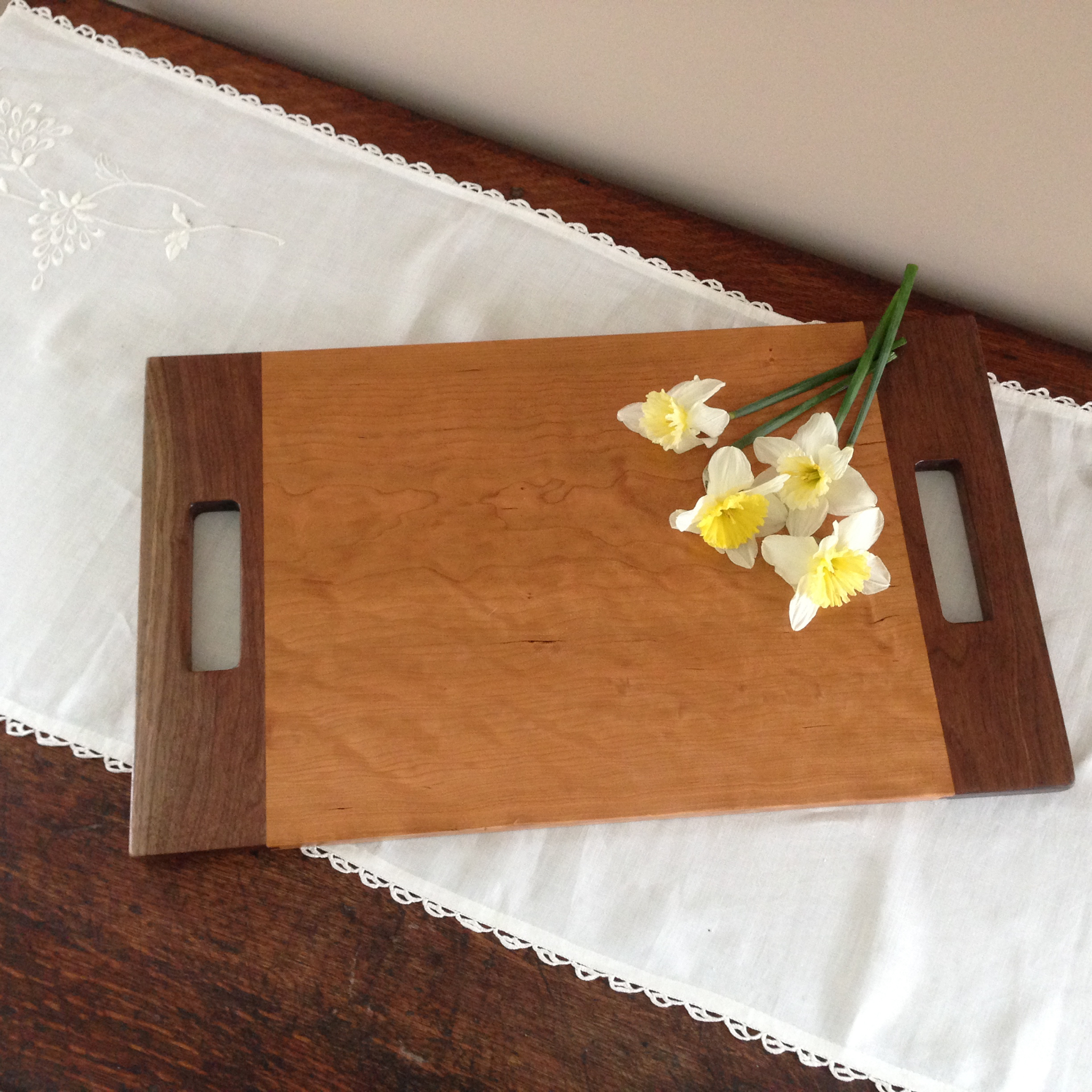 Hardwood Serving Boards
These boards come in Cherry with Walnut Bread board ends or Ambrosia Maple. Both have cut out hand holds for style and function. The center wood is made from one board of beautifully figured Cherry or Maple. It's size makes it ideal for charcuterie, cheese or whatever else you would like to serve when entertaining. Finished with tung oil.
The approximate size is 13" x22" x .75".
Email us to discuss other similar items we have in stock. They are all unique and so they differ in colors, grains, shapes, sizes, and prices. We will send you a pictures of the similar items you request.
We can help you Create Handcrafted Furniture and Accessories as well.
Find Out How?